Come feel at home at Little Plumstead Village Hall
Little Plumstead Village Hall is a thriving community hall located within the heart of the village. Facilities within the hall include a fully furnished kitchen, large open hall, outdoor patio and grassed area along with a side room/bar.

"We want to share our hall with you!!"
The Volunteer Management Committee run several regular events each year such as Horse Race Nights, Summer BBQs and family parties, along with the village's annual bonfire and firework display
As well as the hall being available for hire, other facilties such as a 4 Burner BBQ, 9x3m marquee and disco are also available. A licensed bar can also be provided for events in the hall or you can make use of the hall's mobile bar facilitiies.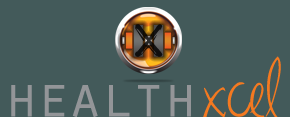 Cardio Blast Fitness Sessions

Starting Wednesday 3rd April starting at 6:30pm.
Sessions for both beginners and intermediates
Wednesday 6:30pm - CARDIOBLASTfx - Medium/High Intensity
Blastfx delivers a dynamic conditioning workout via bodyweight-only exercises. This multi-peak workout consists of the most effective conditioning
methodologies such as high intensity interval training, power and propulsion and periheral heart action sessions. Workout features agility, core and
balance skills.

Wednesday 7:30pm - CARDIOBLAST - Low/Medium Intensity
Blast is an aerobic based workout consisting of warm up, stretches, fat loss and toning sessions. Participants work at their own fitness level and then
progress with more demanding exercises when ready. Blast sessions tone up, lose weight and sculpt the whole body, all to music and whilst having fun!

For more details contact James Wade on 07887 361591 or visit www.healthxcel.co.uk